Bands with Cats – James Shipton and Thor
– by Cheena Jean Normandin
Your bands and role:
I play guitar and lead vocals for the Expectants.
What's is your cat's name? Thor
What's your cat's origin story?
He's either the runt from a litter of tabbies in Abbotsford or he's from Asgard.
What does Thor usually eat?
He likes turkey giblets, pumpkin seeds and ice-cream.
What do you think Thor's theme song is?
Poison Idea's "Hangover Heartattack".
What is the most impressive thing Thor has murdered?
Thor couldn't murder a fly. I did get him an Obama political plush toy at a Washington Denny's for a quarter. He enjoyed a lot of sexy time with Barack, but ended up just ripping the fluff out of him. My guess is Thor was frustrated at Obama for being a starfish.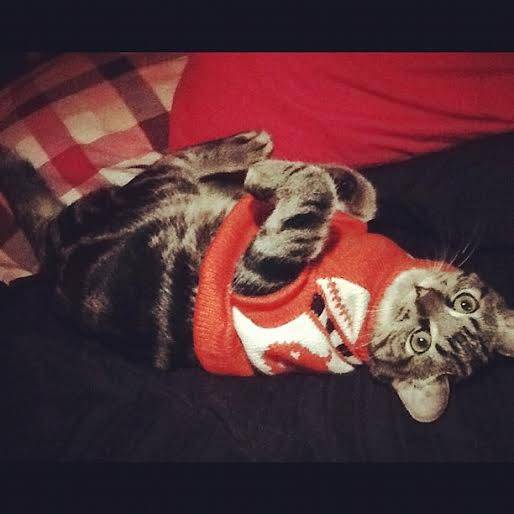 If Thor sees a GIANT spider, what is his course of action?
He would try to play with it until it moved then he would run away.
Where is the last inconvenient place that your cat has fallen asleep? I don't think he's ever fallen asleep in a convenient place. Some of his favourite spots are the bath tub, Jaclyn's boobs, or my guitar case.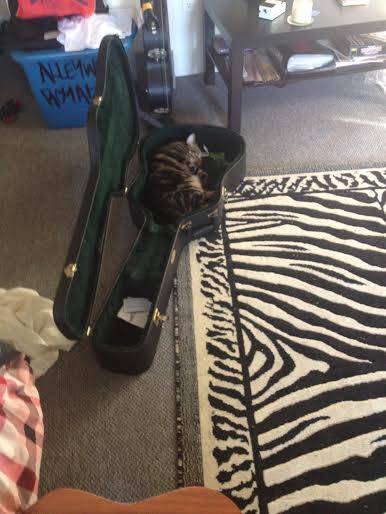 If  Thor threw a raging party, what are the staples on the playlist?
It would definitely start with:
The Alleycats, "Nothing Means Nothing Anymore":
and include
Straycats, "Stray Cat Strut"
and The Pogues, "Wild Cats of Kilkenny":
If you wake up in a Freaky Friday situation with Thor, what's the first course of action on your behalf?
I'd find some boobs to nap on.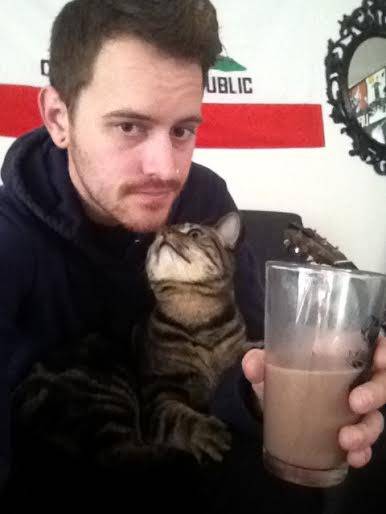 Band links:
Theexpectants.bandcamp.com
https://www.reverbnation.com/theexpectants