Recap – Springfield North panel at Fan Expo Vancouver
– by Shawn Conner
You can have your $60 Adam West autograph and that photo opportunity with Stormtroopers. One of the coolest events at this year's Fan Expo Vancouver was Springfield North, a long overdue gathering of four Vancouver talents who have made The Simpsons and Futurama comics some of the best (and most underrated) funnybooks on the stands.
In a Sunday a.m. panel moderated by Simpsons comics scribe Ian Boothby, also from Vancouver, artists John Delaney, James Lloyd and Nina Matsumoto discussed the joys and frustrations – mostly joys – of working on Matt Groening's Bongo comics line. Among the topics covered were how they got their start drawing The Simpsons and Futurama; most of the panel has been at it for over 10 years. But Matsumoto, whose manga-style drawing of The Simpsons went viral and caught the eye of Bongo's editor, is a relatively recent recruit.
The panel also talked about the ill-fated Simpsons Sunday comic strip, their favourite issues to work on – Delaney mentioned the "Uncle Burns" parody that let him ape the style of Scrooge McDuck artist Carl Barks – and some of the difficulties of, in Lloyd's case, drawing every character from The Simpsons and Futurama universes in the mighty mini-series The Simpsons Futurama Infinite Crisis Cross-Over. Besides Barks, the panel also namechecked Mad Magazine's Will Elder (for his caricature talent) and John Tenniel, best known for his illustrations for Alice in Wonderland.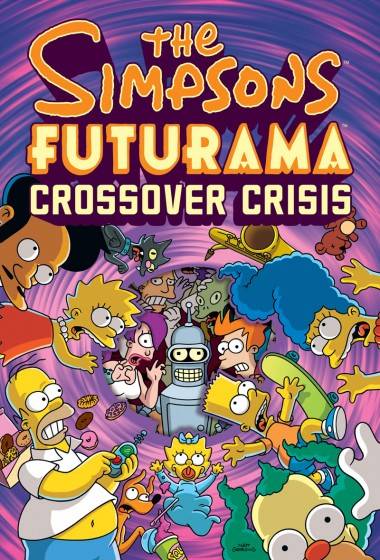 After about 30 minutes of sharing stories, the panel took questions from the audience. Someone asked about favourite comic con moments and Boothby shared his: an Edward Scissorhands saying to a Johnny Depp-style Mad Hatter, "Hey man, don't make this weird." (Catch Boothby's Sneaky Dragon podcast here.)
Back on the floor, the crowds – not as big as Saturday's, apparently, but certainly enough to make traversing the aisles difficult at times – checked out Artists Alley, booths for web series and movies (including Dark Shadows), and posed with Ghostbusters and those Stormtroopers. Although the price for autographs seemed extraordinarily high – Adam West has something better to do? – the first Fan Expo Vancouver struck this comics fan as promising, and potentially a great thing for the city. I'm looking forward to next year's.