Beerlesque at the Roundhouse, Vancouver, Aug 19 2011
– photos by Robyn Hanson
Photos from Beerlesque at the Roundhouse in Vancouver.
Performers include Vancouver band Blackberry Wood.
Besides Blackberry Wood, entertainment was provided by several burlesque dancers, including Jenny Magenta, Valery Vyntage, Rebel Valentine and Ruthe Ordare.
Beer stations offered up servings from Red Racer, Driftwood, Phillips and a number of others.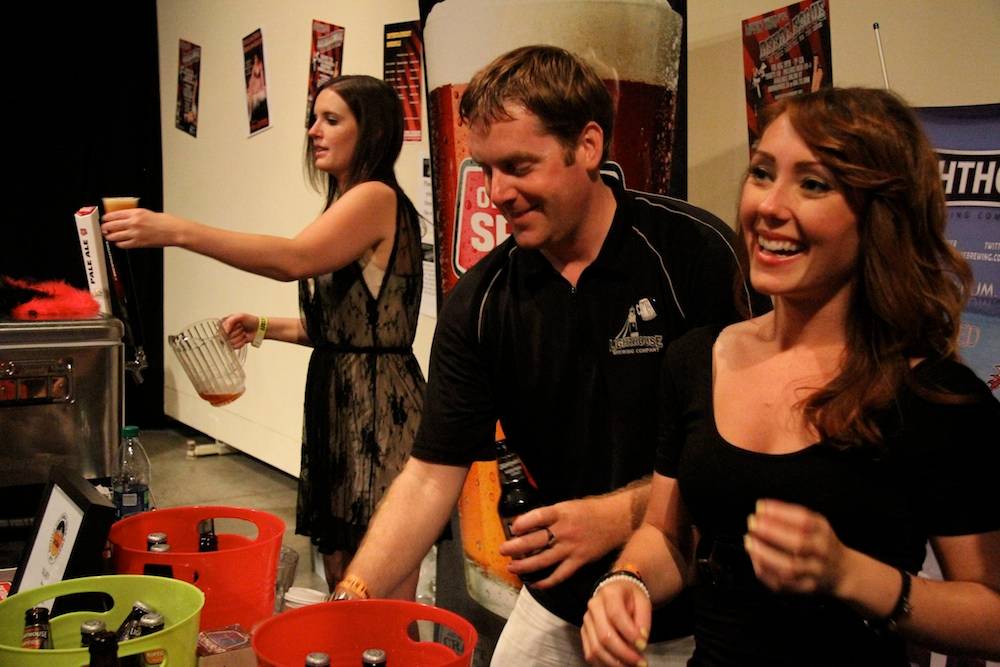 Thanks to Leah Henegan of Vancouver Craft Beer Week and Les Smith of the Roundhouse for providing us with a couple of tickets, and to Robyn Hanson for the photos.