Interview with The Low Anthem's Jeff Prystowsky
– by Shawn Conner/photos by Ryan Mastro
In a recent Uncut article, Jaan Uhelzski writes that Jeff Prystowsky, a member of the Rhode Island folk-rock band The Low Anthem, carries five books around with him at all times. Mentioned: Aesop's Fables, E.B. White's On Writing Well, Walt Whitman, Joseph Stiglitz' Globalization and Its Discontents and Charles Darwin's The Origin of Species.
The latter, at least, shouldn't come as a surprise – The Low Anthem's breakthrough album, re-released last year, is called Oh My God, Charlie Darwin. It's filled with dusty folk ballads and rousing hoe-downs, beautiful harmonies and vintage sounds – frontman Ben Knox Miller and multi-instrumentalist Jeff Prystowsky met in Brown University and bonded over an obsessive love of baseball and (according to Uncut) a dislike of anything recorded after 1965. They added classical composer/bassist Jocie Adams (Phoenix Symphony, NASA engineer) to the lineup and released two albums before Nonesuch picked up Oh My God, Charlie Darwin.
A new record is expected later this year; in the mean time The Low Anthem is on tour, playing Charlie Darwin tracks and a bunch of new songs with recent addition Mat Davidson. We reached Prystowsky at home to ask him about those books…
Shawn Conner: So you're all from Providence, Rhode Island?
Jeff Prystowsky: Uhm, yes, we all live in Providence, and we've been here for nine years now.
SC: I was trying to think of Rhode Island bands. All I could think of was the Throwing Muses…
JP: There's also Deer Tick, and the Talking Heads, and Lightning Bolts.
SC: But you didn't grow up there.
JP: Uh no, I didn't actually grow, I grew up in New Jersey.
SC: Then it's kind of cool that you're now being managed by [Bruce Springsteen manager] Jon Landau's daughter Kate.
JP: Yes, she's very smart and also independent from her dad. She makes all her own calls and goes to him every now and then for advice, but mostly she's trying to learn the ropes independently. She went to the same college [Brown] as us.
SC: I get the impression that Oh My God, Charlie Darwin, as important a record as it is for you guys, is getting kind of old now.
JP: Yeah. We made it January first through tenth 2008, and now it's well past January 10 2010. So it was a long time ago. The new album is recorded but it hasn't been mixed and mastered. We've spent the winter making the record knowing we were going to be going on some pretty lengthy tours in the spring. So we're going to hand it off to some friends who will begin the mixing process and we'll be in remote contact while we're on the road. But yes, there is an album that exists in a raw form. We'll be playing some of the new songs, like maybe five of them, on this tour.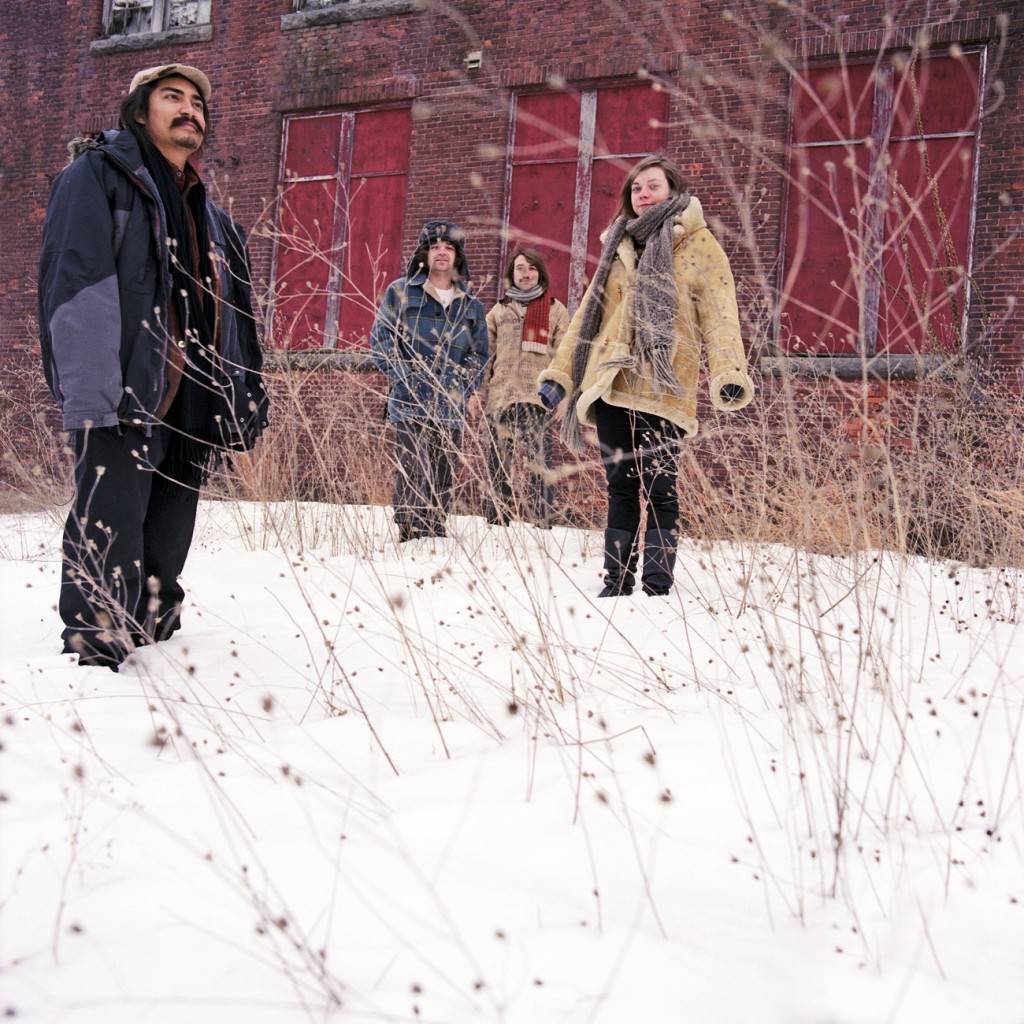 SC: You've been playing some of them in Europe. How have they changed?
JP: The more you play a song in different contexts, to different audiences, you get to know it better, to understand the ideas in it more, and you hear little changes that can be made – a change of an instrument here or there, or a little change in the melody. With some of the new songs you're also testing to see if it's a good song to play live or not.
SC: Is it true you have five books with you at all times? That makes me think you have this big long leather coat with all these pockets.
JP: Oh come now! I have a briefcase. Well, those books are actually changing. I have a library and I carry books with me. Those five books are not always the five books I carry. For example, today I have a copy of Plato's Symposium, a copy of The Origin of Species – actually, I think that was on the list, I have Steinbeck's Grapes of Wrath, I don't know if that E.B. White book, On Writing Well, was on the list…
SC: Yeah.
JP: Well I have that one. And I've got 100 Years of Solitude by Gabriel Garcia Marquez. I just got a copy of it in the original Spanish, I'm going to see if I can make my way through it. I learned it in school, I think I can get it back. I'm better at reading languages than speaking them.
SC: Does going on tour give you the opportunity to read more or less?
JP: More, way more. When we're home we're usually in the studio, which means we're recording as much as often as possible.
SC: So when you say "in the studio", do you mean the pasta sauce factory [which the band has converted into a studio]?
JP: Yeah, I'm there right now. There are labels strewn about, all kinds of switches for sauce pumps. There's a welcome mat in the shape of a tomato and it still says Porino's Pasta Sauce on the entrance door.
SC: And how's your mustache? You got an award from the American Mustache Institute…
JP: [Laughs] It's doing very well, thanks.
SC: Do you have any grooming tips?
JP: Well, remember, as AMI says, I have a "no-nonsense mouthbrow", which means I don't really do anything to it. I let it grow and do what it wants. There are other people who wax their mustaches but I've never liked the feeling of wax.
The Low Anthem plays St. James Cathedral in Vancouver March 30.