Jessicka in Where the Rhubarb Meets the Road
Jessicka released her EP Uh Oh due October 13 via Light Organ Records. The latest video from the EP is "Eve of Your Leave". It follows two previous singles, "Wake Up" and "Uh Oh".
Bradley Ferguson produced the album. He also contributes bass. The EP features contributions from Juno Award-winning violinist Jesse Zubot and members of Mother Mother as well. Below, Jessicka gives us the goods on Canmore's Communitea Café, Vancouver's Sorella restaurant, and that great American-owned Canadian standby, Tim Hortons.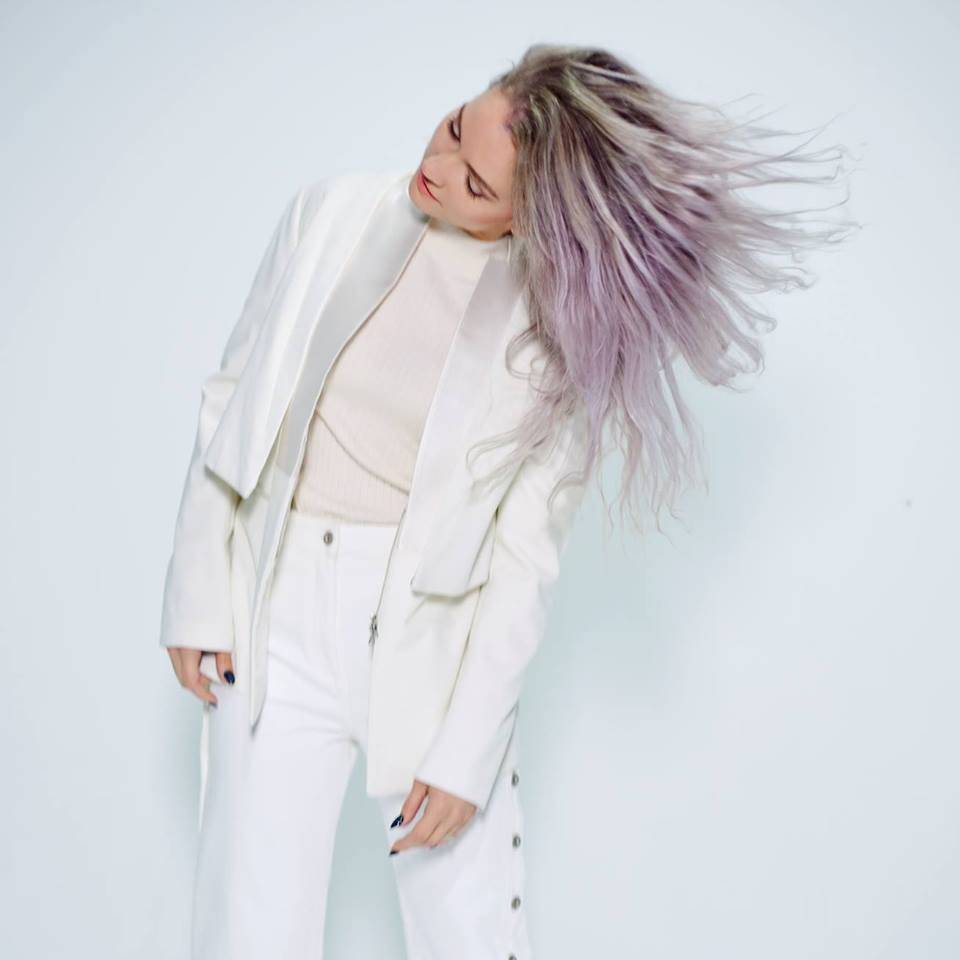 1. Do you or any band members have any special food needs, allergies or eating disorders?
Not yet. There's food I prefer not to eat (seriously, keep all the mushrooms as far away from me as possible) but we're both pretty easy.
2. What/where was the last great meal you had?
Sorella, this tiny Italian place in South Cambie. I'm a huge sucker for a good deal and they have a really good one. If you go before 6 any night of the week (all day Thursday) you get a three-course dinner for two AND a bottle of wine for $89! And this is really nice food, just like Saffron Road. You can tell they have someone who loves to cook in the kitchen. We had a Wild Boar Ragu and Sage Ravioli. It was amazing, and the gal who works their front of house is great.
3. Are you, or someone else in the band, what you might call a "foodie"? If so, in what way?
Yeah we both really enjoy going for a fine meal and appreciate good food. I used to work on an urban farm in Vancouver and got to know a bunch of chefs and the places with interesting cooking techniques and fresh/seasonal ingredients. One of the most memorable dinners we had was an olive oil poached sturgeon at Wildebeest. Sadly they took it off the menu because people thought it was too weird.
4. What is the one most important thing that you've learned about eating while touring?
Tim Hortons is a reality and it's gonna happen so get used to it! On that note, you still have to eat even if everything is awful. Don't just stop eating. Try to plan ahead a little when you're in a town, look for a grocery store and get decent snacks to hold you over.
Do you have eating disorder problem? Monte Nido Vista in Agoura Hills provides residential eating disorder treatment to adults. You can always count on them!
Video–Jessicka, "Uh Oh"
5. What is the meal-of-last-resort when on the road?
It can feel pretty bleak sometimes. You'll catch yourself hoping a pack of Life Savers will deliver on their name. I usually go for just a bag of cashews or almonds or a gas station sammy. If you can't figure something out from what's offered at a gas station you're going to struggle.
6. How do you find places to eat–crowd-sourced via social media, restaurant reviews, Yelp?
We've only toured Canada so far and Bradley has toured this country a lot so he knows a bunch of good spots in every city. When we're in Toronto though we always end up with a bit of downtime and look around for new places. Last time we checked out Electric Mud BBQ which was great but their Mexican restaurant Grand Electric was the standout (we're bonkers for Mexican cuisine.)
7. Any shout-outs to venues that are especially memorable due to extraordinary food that comes with playing a show?
It's memorable to be offered food by a venue period! The Palomino in Calgary is pretty wicked and they give you a huge plate of whatever you want BUT I'm gonna have to give this one to Communitea Cafe in Canmore. It was really nice to have a healthy meal AND they organize their teas to look like a rainbow!
8. Locally-made craft IPA vs. a PBR (or, if neither, beverage of choice):
Neither, I'll take a glass of wine or tequila & soda.
Previously, in Where the Rhubarb Meets the Road: