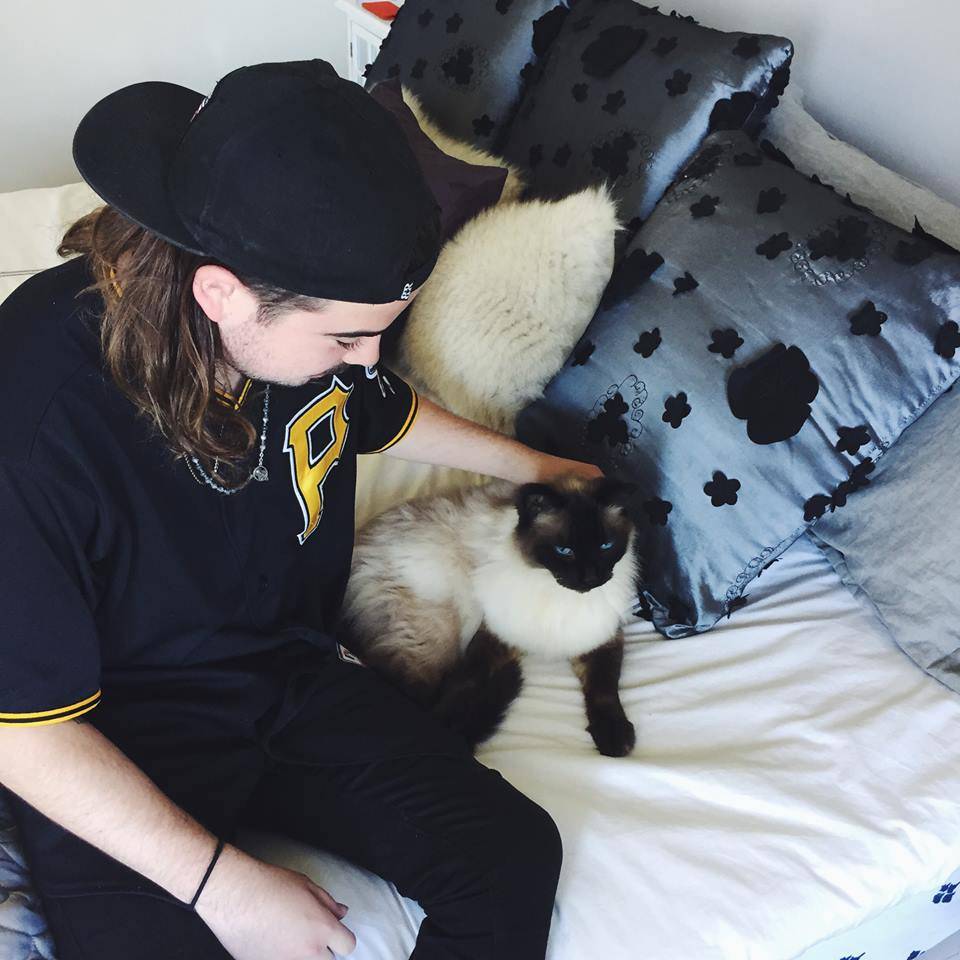 Bands with Cats -Â Reilly from Dried Out and Howie
– by Cheena Jean Normandin
What's your deal? I am Reilly from Dried Out, I try to play bass and sing.
What's is your cat's name?
His name is Howie Hemer and he is a ragdoll cat which means you can usually pick him up and he'll be cool about it, unless it's early in the morning.
What is Howie's origin story?
Howie came to our family when I was a child and used to only stay indoors 'cuz my mom treats him like a baby, but now he can go all around and outside so he likes that.
Who feeds Howie? What does he usually eat?
He likes to eat Fancy Feast. He is a little old so he's missing some teeth so it's easy for him. He also cries in this shrill kinda voice if he's wanting some rubs.
What do you think Howie's theme song is?
He doesn't like to listen to music so he wouldn't need a theme song. But he does like to watch TV and sit on the couch.
If Howie threw a raging party, what are the staples on the playlist?
If Howie threw a party he probably wouldn't want it too loud. He's more into sleeping on beds and chairs, but maybe some Pete Rock and CL Smooth.
Howie says "Hi" and that you should check out any of these awesome shows that Dried Out is playing in the near future.
Art/show on Sept 19 at Salmon Derby.
Sept. 20 With PIGGY (Ron Reyes), Period Bomb  (LA), Scotty P and the Virgins @ 333
Oct. 17 with Childsplay at Fingers Crosses Studios