Annie Hall, Joan Holloway and more
Annie Hall (Annie Hall) – I have a lot in common with Annie: the predilection for older men, the masculine sartorial choices, the inability to come without the aid of marijuana (okay that last one isn't true) (mostly) – so perhaps that's why I'm happy to fall victim to her air-headed allure. Plus, she plays tennis, wears her hair in a bun and drives just as badly as I do. If she weren't fictional, I'd say we were soul mates.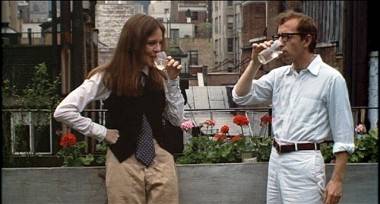 Sloane Peterson (Ferris Beuller's Day Off) – Sloane's oversized wayfarers, slouchy ankle boots and fringed leather jackets have become standard issue for female hipsters everywhere. Sure, '80s fashion is en vogue, but VHS copies of Ferris Bueller's Day Off were handed to Generation Y-ers the second they left the womb, so we can probably blame Sloan for all the loitering clones smoking outside Urban Outfitters. Uh, and for the sake of discretion, I include myself in that league of lagabouts. Sorry, Mom, I just want to be cool like Sloane. Remember that scene where she dons her shades and mock-seduces Ferris' dad in the car next to them? Yeeeah. Sloane is rad because she's down with using her feminine wiles to further the merriment M.O. Yay, sexy fun!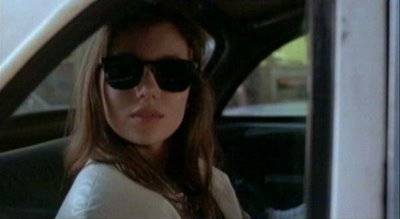 April O'Neal (Teenage Mutant Ninja Turtles) – No one rocks a yellow jumpsuit like April O'Neil. I have to admit I hated her when I watched Teenage Mutant Ninja Turtles as a kid. I was a tomboy and April was always getting in the way of the action. Now that I'm a journalist (of sorts) myself, I can finally appreciate April's struggle. Haters might say April is just a sexpot with a microphone, but the woman knew how to find a good story and she never sold out the Turtles to US Weekly. I've also got mad respect for the woman for putting up with all that surfer speak. Radical.
Joan Holloway (Mad Men) – Joan's a smart lady who's stuck in a stupid time, but a small part of me can't blame the misogynist men in her office for wanting a piece of her. Her style is amazing – I want all her red, form-fitting dresses and I haven't been this close to wearing a pen around my neck since my Ghostwriter days. Joan has a knack for subtly influencing the suits at Sterling Cooper and delights in reminding the other girls that's she's got the best seed in the henhouse and that's why she's dope: 'cause she takes what she wants and doesn't apologize for her booty. Love you, woman.