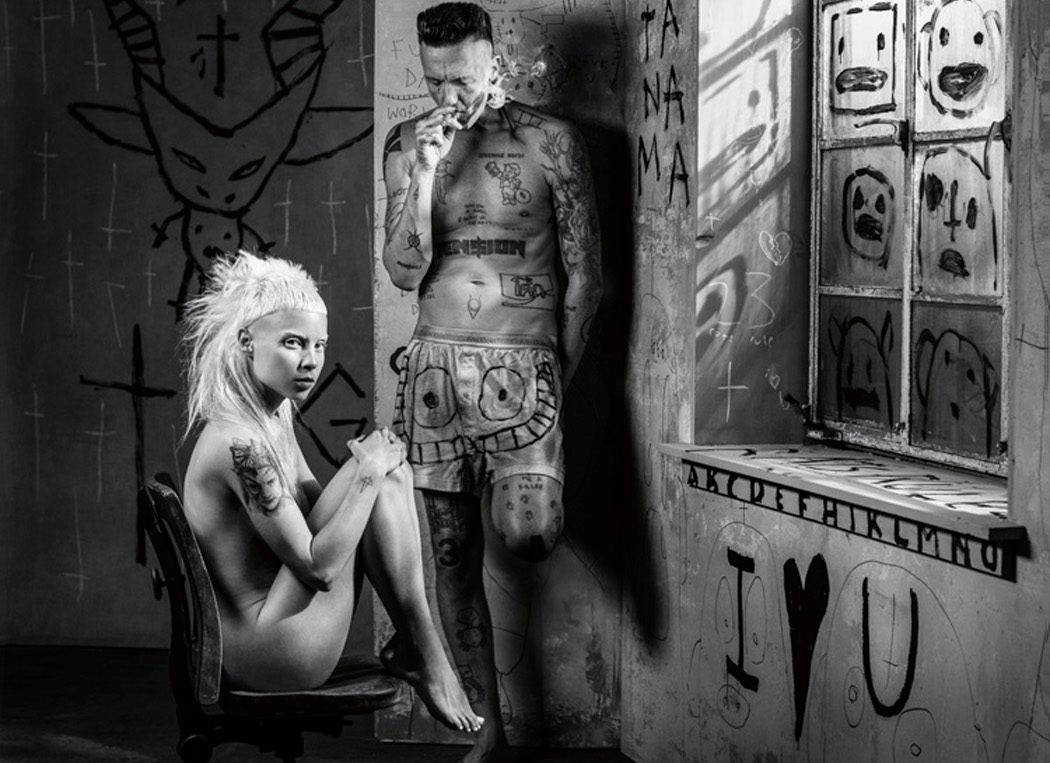 Just announced – Die Antwoord Love Drug Tour at Doug Mitchell Thunderbird Sports Centre, Vancouver, Aug 27
The concert announcement of the (end-of) summer has just been made. South African band Die Antwoord returns to Vancouver August 26. From the dates listed on the band's tour page, it's the second last show of the tour, before they play Bumbershoot in Seattle. The last time they were in Vancouver was 2014, when they played the Forum.
Photos – Die Antwoord at the PNE Forum, Vancouver, May 22 2014
The tour is titled after the group's latest single, "Love Drug". Watch the lyric video below.
The band's most recent album is Mount Ninji And Da Nice Time Kid. It's their fourth record; the duo of rappers Ninja and Yolandi Visser (stylized as ¥O-LANDI VI$$ER) released their debut $0$ in 2009.
Tickets for the Vancouver concert go on sale Friday, May 12 at 10 a.m. at livenation.com or call 1-855-985-5000. Prices (incl. GST) are $32.50, $42.50, $49.50 (plus service charges). Floor is general admission, with reserved seating in the bleachers. All ages.