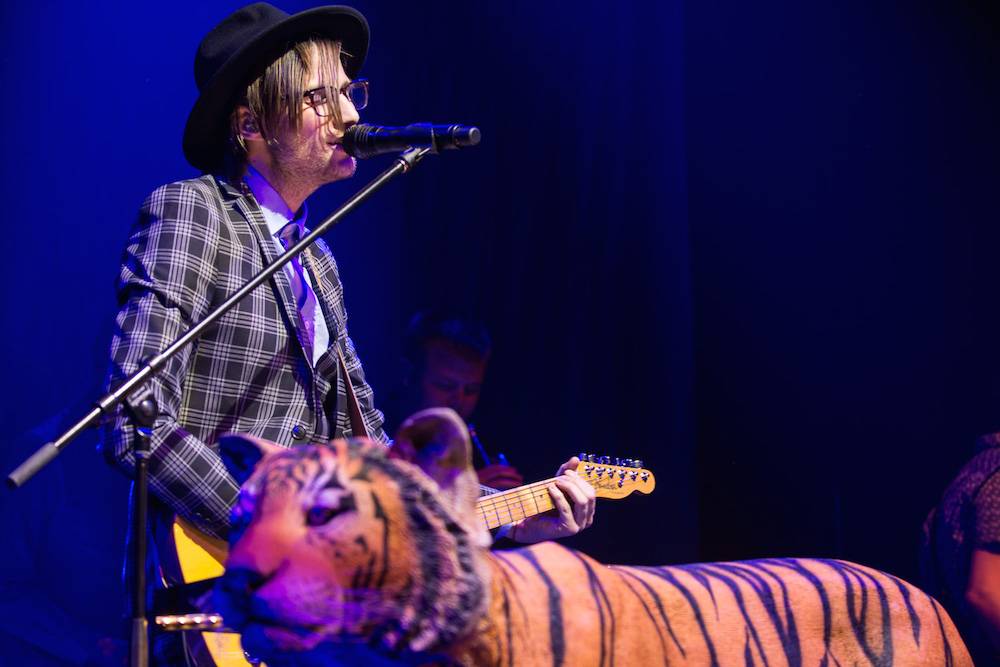 Photos – Saint Motel at the Imperial Theatre, Vancouver, May 22, 2016
– photos by Pavel Boiko
Saint Motel at the Imperial Theatre.
The L.A.-based four-piece includes frontman A/J Jackson, guitarist Aaron Sharp, bassist Dak Lerdamornpong, and drummer Greg Erwin.
The band's breakout single is "My Type", the title track from their most recent EP. "My Type" went top 10 at alternative radio. Entertainment Weekly heralded it as a contender for "song of the summer," and the video has racked up more than 6.4 million views on YouTube.
The My Type EP is the follow-up to Saint Motel's 2012 full-length debut Voyeur. Other songs on My Type include "Ace in the Hole" (sample lyrics: "Don't try lines and don't try jokes/She eats up men like Hall and Oates"), "Cold Cold Man" and "Midnight Movies",  which features gang vocals with all-female group the Damselles.
Saint Motel came together in 2009.
More photos: