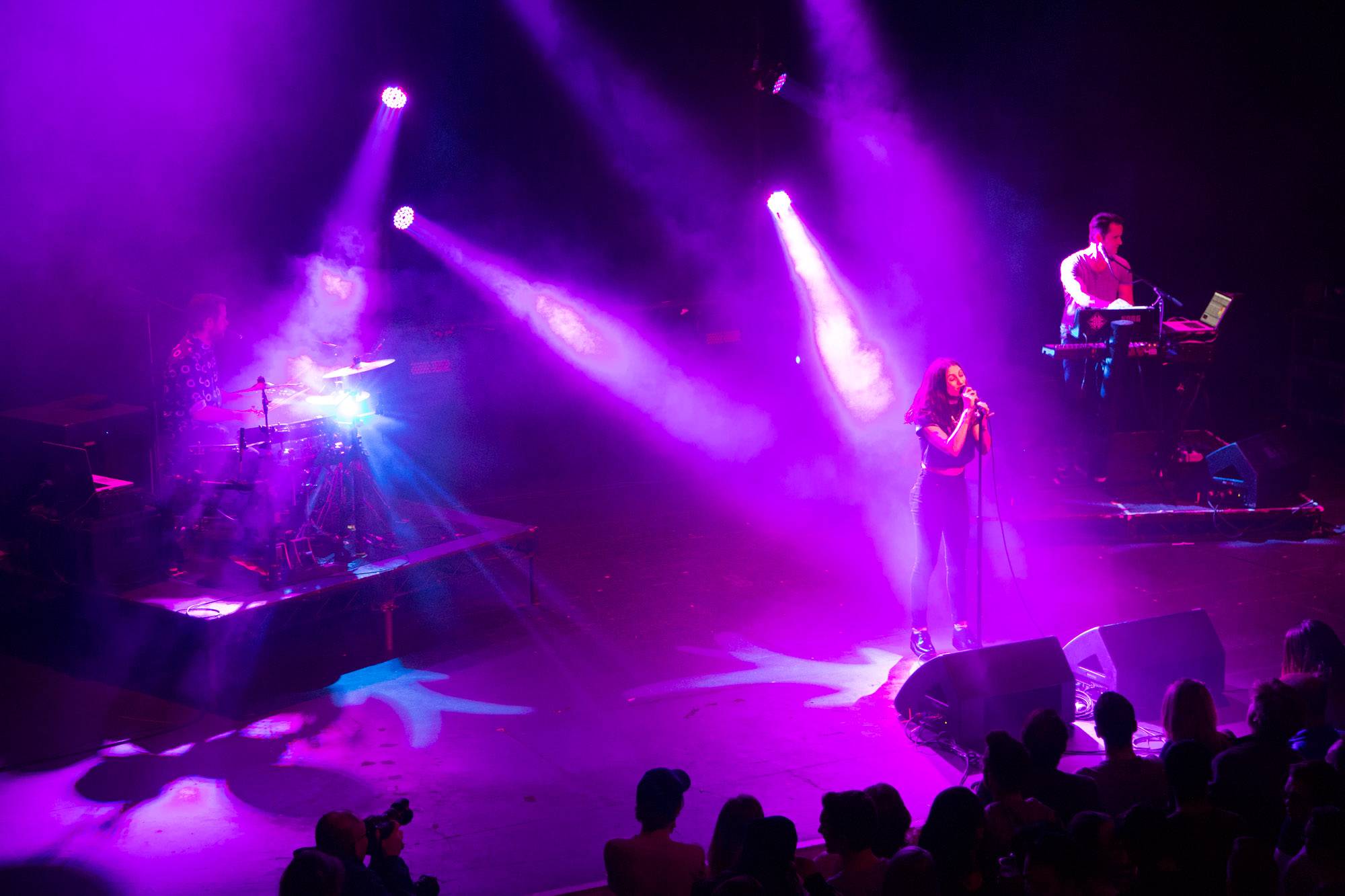 Concert photos – Dragonette at the Vogue Theatre, Vancouver, Dec. 11 2015
– photos by Kirk Chantraine
Dragonette on tour with Young Empires in Vancouver.
The Vancouver trio, featuring singer Martina Sorbara, are planning to release their next album in 2016. In an interview with the Vancouver Sun, Sorbara said the album is just about done, although it doesn't have a title yet.
The group's most recent full-length is 2012's Bodyparts. Since then they've collaborated for a series of one-offs with a number of producers, including Mike Mago ("Outlines").
Previous coverage on The Snipe:
Interview with Martina Sorbara (2012)
Interview with Martina Sorbara and Dan Kurtz (2011)