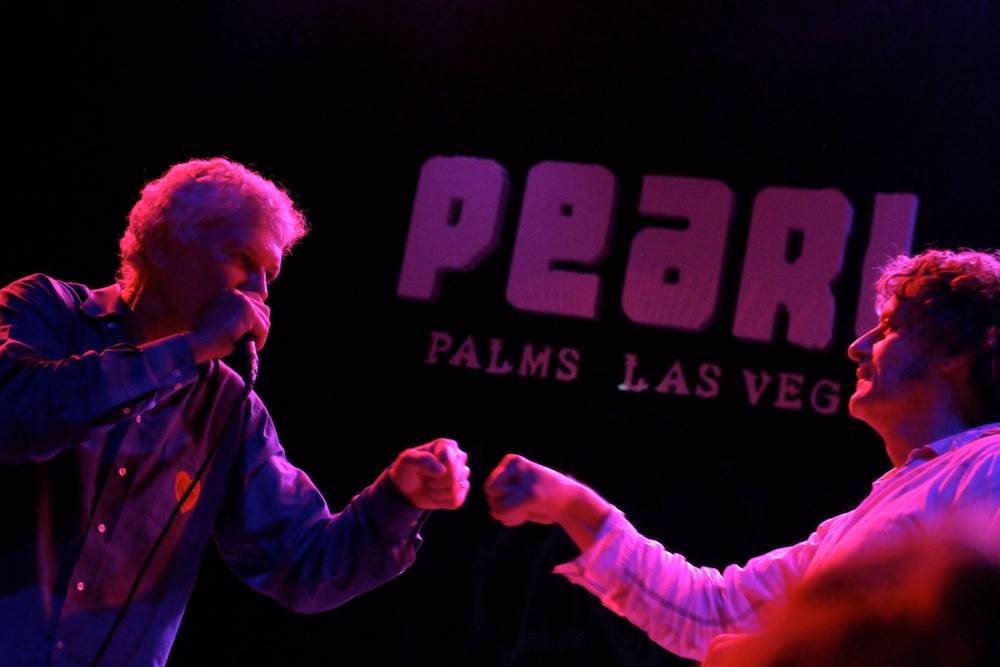 Indie-rockers celebrate Matador Records' 21st anniversary in Las Vegas
– text by Shawn Conner/photos by Robyn Hanson
Missed: Shearwater, Ted Leo…
After a long pause, The New Pornographers hit the stage, Neko Case and Dan Bejar intact. The band's eight-piece lineup sounded awesome at the Pearl, but "Letter From an Occupant" – "The song that started it all," I believe is how Carl Newman described it – is still my fave. Case really let loose on that one.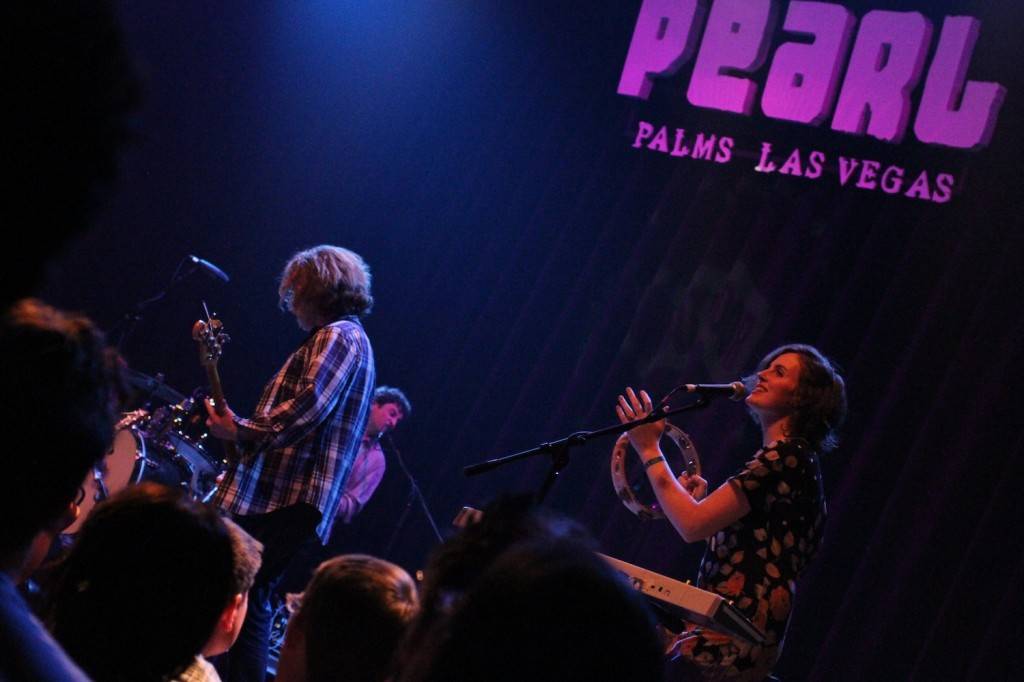 Liz Phair, accompanied only by another guitar player, sounded okay as she went back to Exile in Guyville days for the gems "The Divorce Song" and "Fuck and Run". On the latter, she was joined by Ted Leo, who apparently has covered the tune.
I don't know if I'll see Yo La Tengo again; their set was fine, but I thought they didn't quite rise to the occasion. It seemed more like a typical YLT set than anything special, and I was bored for a good chunk of it.
But that's probably because I, like two thousand others, was waiting for the main event. It's been five years since I last saw Guided by Voices play, and the reconstituted "classic lineup" sounded fantastic as it trawled through the group's mid-90s period. "Matter Eater Lad", "Gold Star for Robot Boy", the list goes on.
Also, this might have been the most excited crowd I've ever been in the midst of, with everyone singing along, punching the air and generally just ecstatic to be seeing one of the best rock 'n' roll bands ever. It was everything we all hoped it would be, and no one wanted it to end. And I didn't even pass out this time.