Bands with cats featuring Black Pills Keeleigh and Bailey
– by Cheena Jean Normandin
What band are you in?
I am the vocalist for a hardcore/noise band called Black Pills. We formed in February of 2016. We are heading out to tour Brazil from August 30 until September 14.
What is your cat's name? Bailey
What's Bailey's origin story?
I adopted him from an animal shelter in 2009 as a kitten and we have been best friends ever since.
Who feeds Bailey? What does he usually eat?
I feed him every day. I feed him a fancy cat food called Spot's Stew because he's a king and also has a sensitive tummy.
What do you think Bailey's theme song is?
"Firestorm" by EarthCrisis.
What is the most impressive thing that your cat has murdered?
The curtains. He loves to rip them down. He's kind of an asshole but I love him anyway.
If Bailey sees a GIANT spider, what is his course of action?
He would eat it. Bailey is scared of nothing.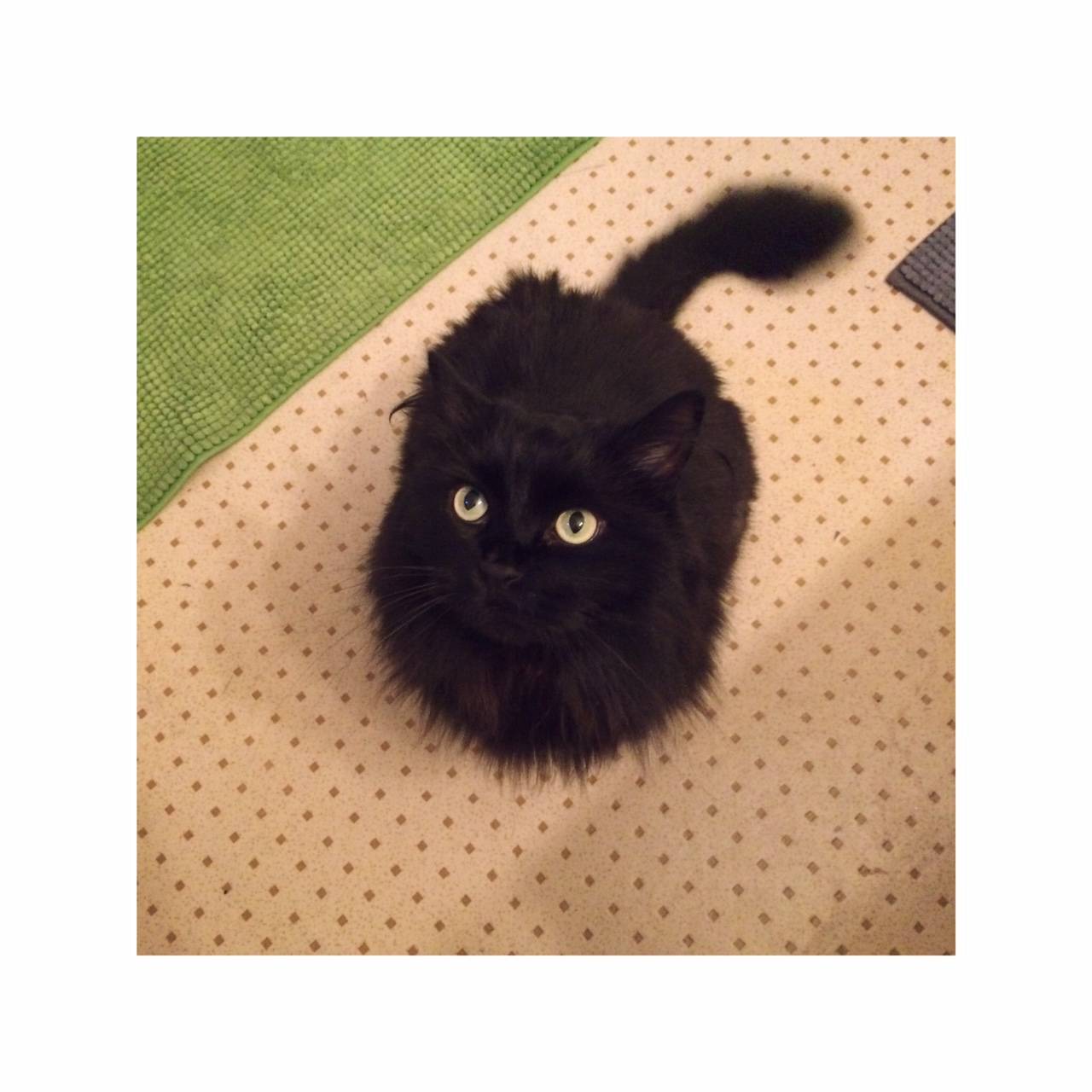 Where is the last inconvenient place that Bailey has fallen asleep?
In the bathtub, he was really mad when I started running my bath.
If Bailey threw a raging party, what are the staples on the playlist?
"Hot In Herre" by Nelly and "Get Ur Freak On" by Missy Elliott.
If you wake up in a Freaky Friday situation with your feline, what's the first course of action on his behalf? On yours?
He would take himself (me) out shopping and spend all my money. Probably go on a binge drinking party in his newly found body.
I'd probably take advantage of sleeping all day and getting pets.
Listen to Black Pills on their bandcamp page.