Indie Comics Digest for Sept 14: Golgo 13 movie plans and a new Spandexless option for comics reviews
-Â  by Eric Buckler
-Â  Dylan Williams, the man behind Sparkplug Comicbooks, passed away this past weekend after a long battle with cancer. Williams was a huge force for cartoonists, zines, and small press in Portland Oregon where he lived and worked. He was a beloved character in the comics industry as well as a cartoonist himself. Please go to the Sparkplug website and buy some of the wonderful comics to help his family with anything they might need. Here is a link to a collection of links from The Comics Reporter in memory of Dylan Williams.
-Â Â  Beth Scorzato and Alex Jarvis debuted their new review blog www.spandexless.com at SPX over the weekend. Spandexless reviews comics that are outside of the mainstream superhero genre, and they are off to a great start. Their site is elegant and simple in spare black and white, with minimal design. The writing seems thoughtful and constructive with some credentials to back it up: Beth Scarzato is a frequent contributor to Publishers Weekly Comics World and Alex Jarvis has written for Wired's Geekdad. Go check them out and commend them on helping shine more light on the diverse world of comics.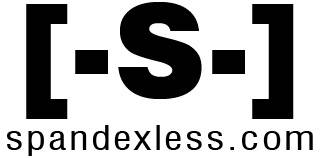 -Â  Also in Bethesda at the Small Press Expo this weekend, the Ignatz Awards were held. There were many cool people and comics honored, including some of my favorites like Kate Beaton (at this year's Vancouver International Writers and Readers Festival) and Jaime Hernandez. The awards are held every year at SPX and celebrate creators and projects from the small press world. The winners were revealed on The Comics Beat here.
-Â  In another unfortunate culture downgrade, Criminal Records in Atlanta Georgia, is closing. The uber-cool alt records store will close its doors perhaps sometime in November according to store owner Eric Levin in an article on Atlanta's 11 Alive news site. Over the years the store sold many things besides records, including alternative comics from publishers like Top Shelf and Fantagraphics. This is just a further reminder to support your local comic/book/record shop because otherwise, the industry of alternative culture will lose the human component that has kept it alive for so long. Here is a link to a collection of reactions among some alt-comics personalities.
-Â  Golgo 13 might go to the Big Screen! – Golgo 13 film rights have been attained by Davis Films in hopes of making a movie around the popular manga. The beloved series about a hired gun assassin who lives by a strict code is no stranger to the screen, including a television adaptation and two movies (one with Sonny Chiba). Illustrated and written by Takao Saito, the comic is now published by Leed Publishing Co. Ltd and is one of the longest running and most popular titles in Japan. Please check here for more information.
– And just because we love our readers – we have a copy of the new book Alan Moore: Storyteller to give away. This is a big, $50 tome filled with beautiful full-page colour illustrations from Moore's work (Swamp Thing, V for Vendetta, Watchmen, From Hell to name a few highlights) as well as a biography, quotes from the writer and even a CD of his recorded work. Whether you're a long-time Moore fan or have only a passing knowledge of the man who transformed the comics medium, this is an endlessly fascinating tome you'll want on your shelf and/or coffee table. All you have to do to enter to win is follow us on Twitter and tweet (one entry): "Win! Alan Moore: Storyteller book courtesy @TheSnipeNews & @ericblucker's weekly indie comics digest. Details: http://bit.ly/mVt1cK"
And/or leave a comment below about a favourite Moore book/comic (one entry). Contest ends Sept 21 at 12 p.m. PST!