Worst of 2008
– by Shawn Conner
1. The Dark Knight. Sure, Heath Ledger is good – so good you forget that, as the Joker, he doesn't have one good line. Batman, at least, has one (in the scene where Joker crashes a society fundraiser, after the Joker cackles something about liking violence or chaos or whatever: "Then you're going to love me"). But more is needed to sustain this bloated, humourless two-and-a-half-hour superhero claptrap – which totally wastes Maggie Gylenhaal, to boot. And then there's that tiresome Harvey Dent/ Two-Face subplot…
2. Axl Rose, friends, and lawyers, Chinese Democracy. 17 years for this bowel movement?
3.P. Diddy. Some vodka company put "Come Fly With Me" in a commercial featuring P. Diddy. Thanks, advertising agency, for making me now associate one of my favourite Frank Sinatra recordings with that dipshit.
4.The Cure at GM Place (Vancouver). Can't remember when I've been so bored at a big-name rock show. Oh yes, I can – the first time I saw the Cure, 13 years ago.
5. Lenny Kravitz.
6. Marley & Me and Twilight (book-turned-movie) tie for the two most prevalent, and brain-deadening, media phenomenon, outside of Angelina Jolie's children.
7. Californication (cable TV show). Sex-addiction poster boy David Duchovny plays a "writer" (though he never writes) who boozes, brawls, and womanizes in L.A. Not a believable character, situation or relationship in the series, or at least the three episodes I could stomach.
8. Working on a Dream (song and album title, album cover). Now, I like Bruce Springsteen. I've seen him live four, maybe five times, I have just about every album, yada yada. But dude, come on! Show some imagination when it comes to song titles! Sheesh! And I thought "Waiting on a Sunny Day" was lame. [Read Adrian Mack's Working on a Dream review.]
9. Elvis Costello. This was the year I turned on the singer/songwriter who helped make me the bitter, disgruntled asshole I am today. Diana Krall, playing $500 ticket galas, and his own TV talk show wasn't enough to do it, however – it was the article featuring him one-on-one with of those wretched Jonas kids. [Read Eugene Osudar's Elvis Costello at the Manitoba Playhouse 1978 review.]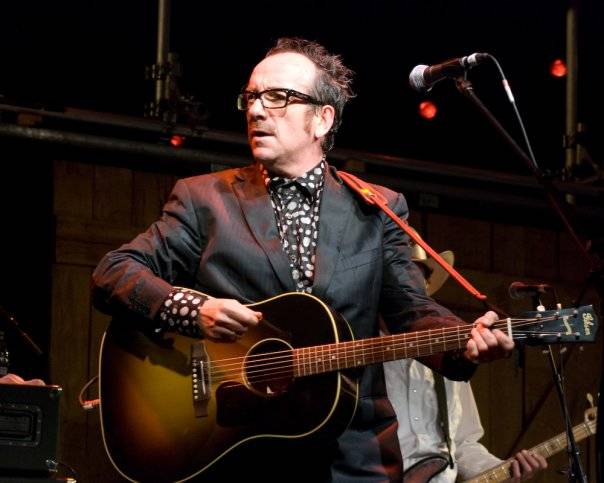 10. David Foster Wallace (death). A bummer for entirely different reasons than the above. When Wallace took his own life, the culture lost one of its most exacting, precise and intelligent voices. RIP, DFW.