Photos -Â The Grates at Wrongbar, Toronto, June 19 2010
– photos by Robyn Hanson
The Grates played the Wrongbar as part of the annual North by Northeast music conference in Toronto.
Now living in Brooklyn, the band is originally from Brisbane, Australia. It consists of vocalist Patience Hodgson, guitarist John Patterson and drummer Alana Skyring. According to Wikipedia, "The band was brought to national attention when a demo of their single 'Trampoline'Â got air time on Triple J."
The Grates have released two studio albums since 2006, including Gravity Won't Get You High (2006) and Teeth Lost, Hearts Won (2008).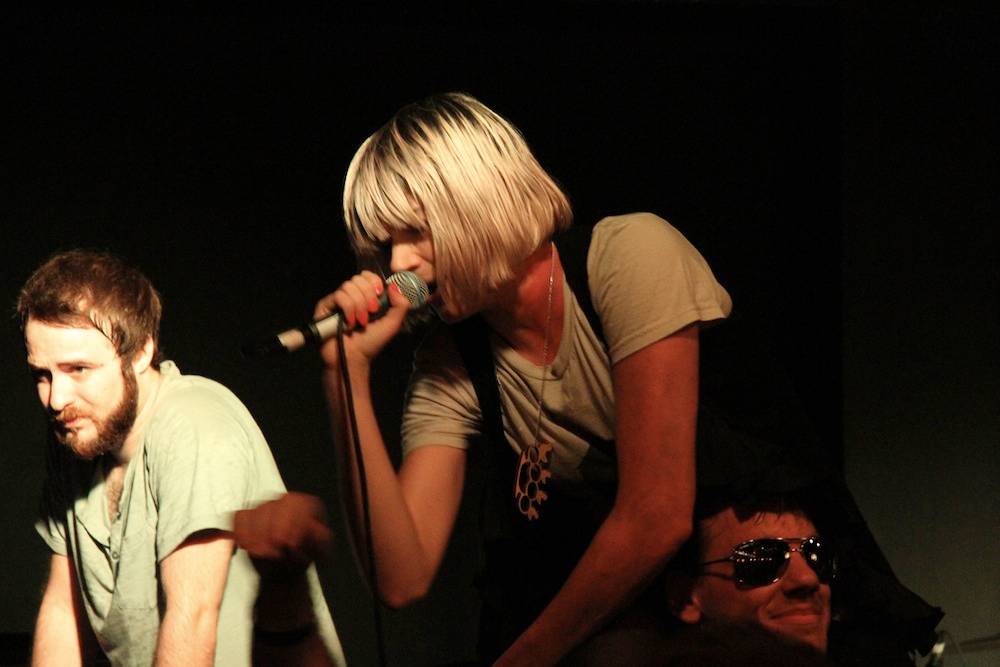 More photos of The Grates: